Head Sprint SF Men's Tennis Shoe
Head Sprint SF: Durability Without the Weight
The first tennis shoe to utilize SuperFabric, an ultra-lightweight and durable material engineered to elevate your game. Supplies limited.
Head is willing to put the Sprint SF's durability to the test by giving you a 6 month sole warranty and, a first ever for any tennis shoe: a 3 month upper warranty. Do you play hard & fast? The Sprint SF shoe will help keep you there with its dependable construction. Never having been used in the tennis industry,

SuperFabric

brings extreme durability without adding weight. A material used in military and aeronautic applications, SuperFabric is flexible, quick-drying and comfortable. SuperFabric has "guard plates", which feel like tiny raised bumps, that in effect act as a shield for the underlying fabric. Click here to learn more about SuperFabric.
Head's Sprint SF also comes with a cooling vent in the arch of the shoe that wicks foot moisture from the insole to the outside of the shoe without sacrificing stability. The shoes full bootie construction fits snuggly and comfortably. Once tied up it gives you the security and assurance of being light & responsive, yet durable & stable. The Sprint SF is also one of the lightest tennis shoes on the market. 
SuperFabric upper properties: abrasion, stain, and slash resistance as well as breathability, quick drying, and durable

Full bootie construction

Tri-NRG responsive cushioning w/ energy transfer

Insole to Outsole arch cooling ventilation 

Ultra-light durability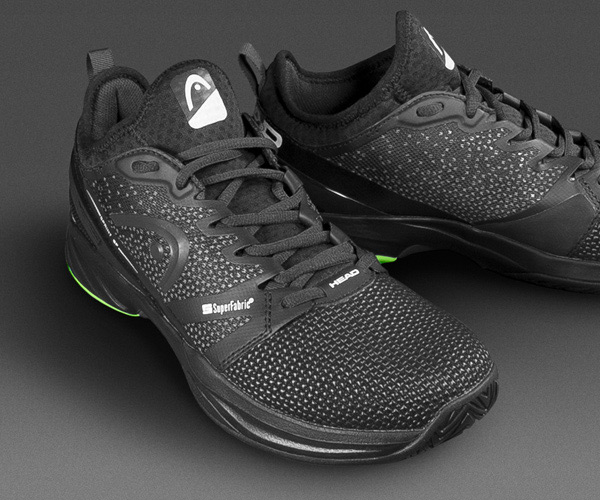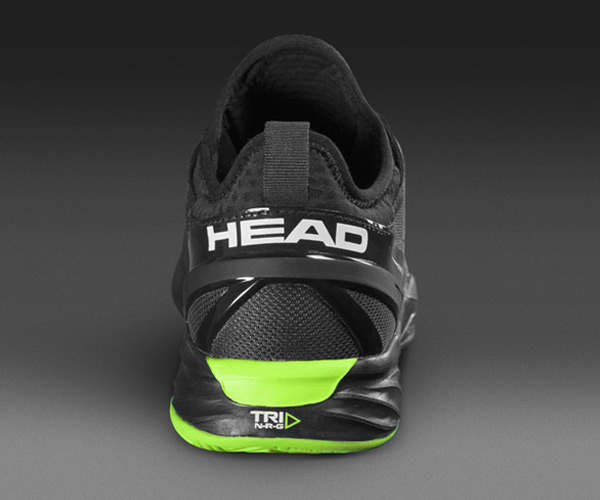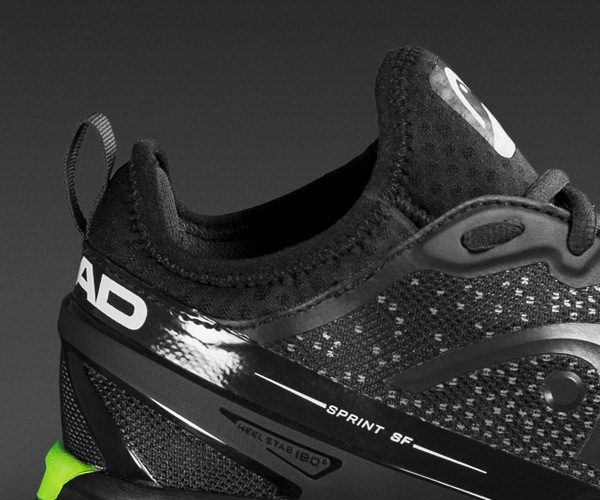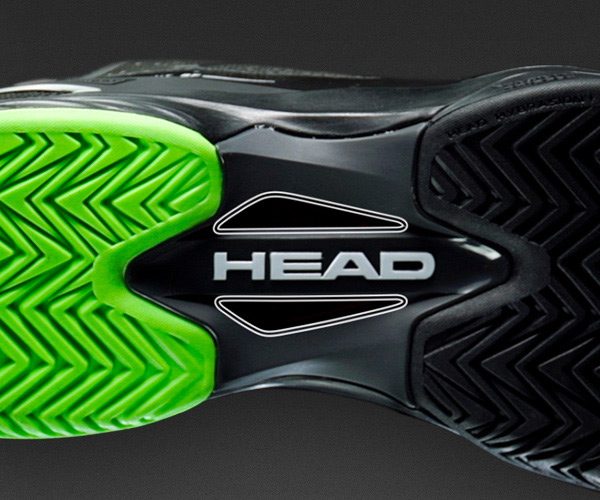 The Sprint SF is the first full-bootie tennis shoe that feels like a slipper, and it doesn't feel unstable. The shoes come out of the box feeling super light. Once you tie the shoe up the shoe feels light and very flexible but it does not feel unstable. The Sprint SF's feel stable on hard slides and very breathable on the cool down. The "tongue" of the full bootie shoe is made of a synthetic mesh with perforated padding making the tongue very breathable. I appreciate the breathability also because of the bottom sole vent. The 6 month guarantee on the sole and the 3 month guarantee on the upper is what really sold me the shoes. Head's Sprint SF's look and feel like any other top brand shoe with some strengths (super durable Superfabric) that the others dont. I love the black and green mix :)