Demo Court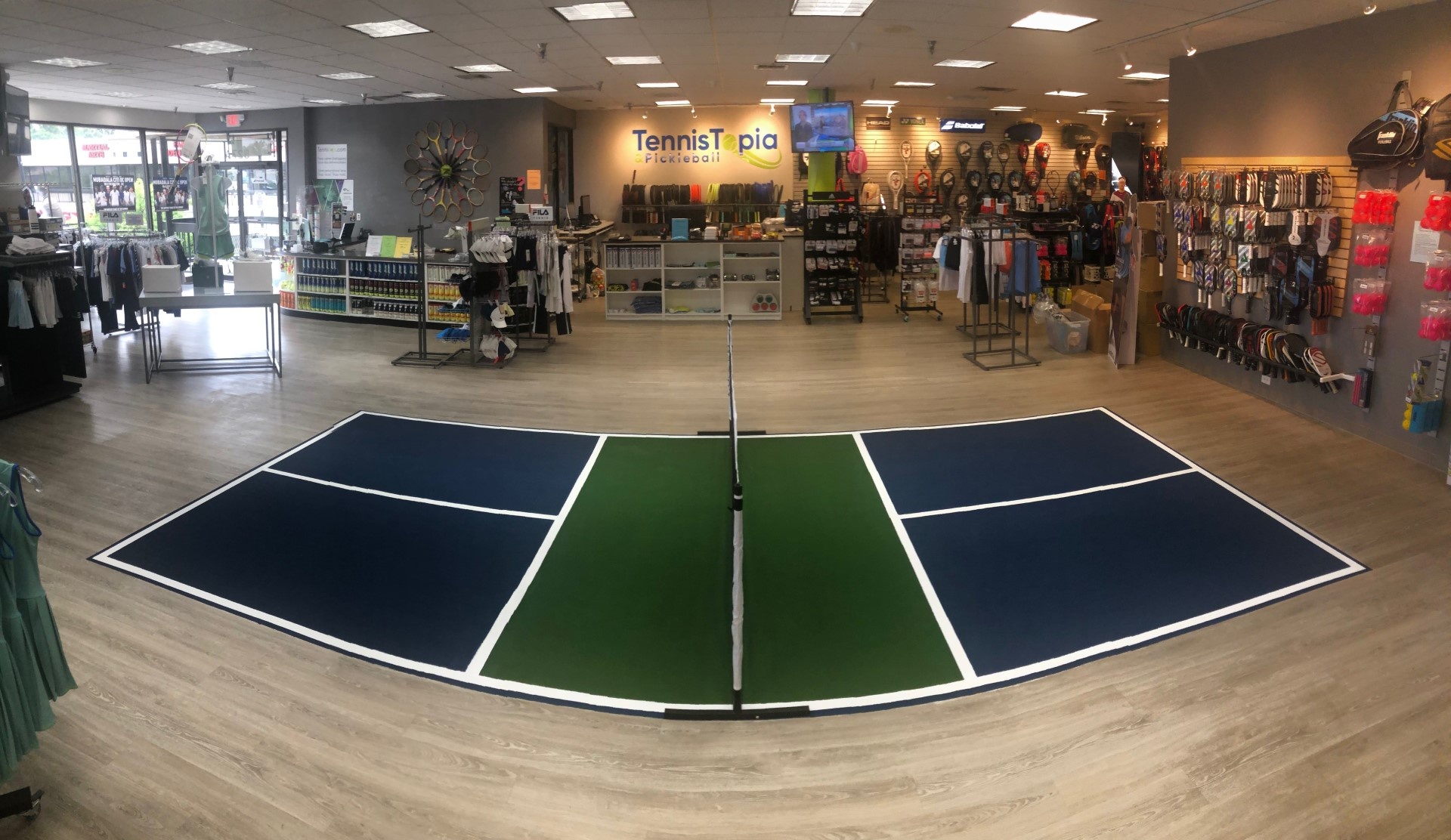 •
10x22 indoor court
•
Hard-surface court
•
Easy to sign up
•
Only pickleball store on the East Coast with an indoor demo court
WANT TO TAKE A SWING:

BOOK YOUR COURT TIME
Do you like try before you buy and don't have time for our (AMAZING) demo program? Well, we have your solution. OUR BRAND NEW DEMO COURT!
Sign up is super easy: just select an open court time, show up and pay (in store) and play. One of our expert associates will get you situated with the right paddle.
The fee is $5 for 15 minutes of court usage. If you decide you like the paddle, that $5 spent will go towards your new paddle (if you buy on the spot, following testing period).
*COURT IS NOT FOR GAMEPLAY USE. NO VOLLEYS ALLOWED. DINKS ONLY*
Please note: Tennis Topia is not held responsible for any incidents or injuries for any individuals using the Demo Court. By signing up to use the court you agree to these conditions.